Context
The recent revolution of targeted genetic manipulation in rodents has allowed to disentangle cellular mechanisms and neuronal networks at a scale and specificity never achieved before in mammals. Passing these new tools on to monkeys hold great promises for the understanding of sophisticated primate behaviors and neurophysiology as well as bringing translational research to another level. Yet, using these approaches has proven extremely challenging in primates for numerous technical reasons and applications are just emerging in a handful of laboratories.
The timely Viral Manipulation in Monkey conference, laureate of a very competitive internal selection, proposes to bring together worldwide specialists of primate opto- and chemogenetics for 2 days (sept. 26th and 27th) at the ICM, to join knowledge and discuss about the realistic future applications. If the exchanges will necessarily address virology and genetics questions, a strong focus will be put onto the scientific end goals, hence on topics such as behavior, physiology, perception, cognition, decision making, electrophysiology, functional imaging…
Let's gather for two days to share our latest results and establish together where this new promising field is going.
To allow everyone to present their results we will also organize a new type of poster session. Finally we will have a wine and cheese cocktail to exchange in an informal atmosphere.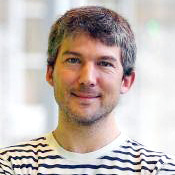 Sebastien Bouret

Sebastien is co-leader of the team Motivation Brain & Behavior at the ICM. His work aims at understanding how primates deal with the effort/reward trade off, using various approaches ranging from comparative anatomy to neurophysiology and pharmacology in behaving monkeys. He has focused his interest on ventromedial prefrontal cortices and neuromodulatory systems, including noradrenaline and dopamine. Send him an email for more information.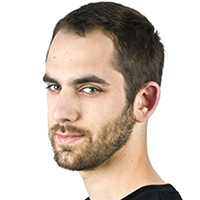 Adrien Schramm

After a PhD and 2 postdocs focusing on single neurons' excitability in vivo,  using electrophysiological and imaging techniques, Adrien operated a carrer change helping researchers organize events and communicate about their work. He is an independant event organizer; send him an email for more information.